Oil Changes
at Audi Pensacola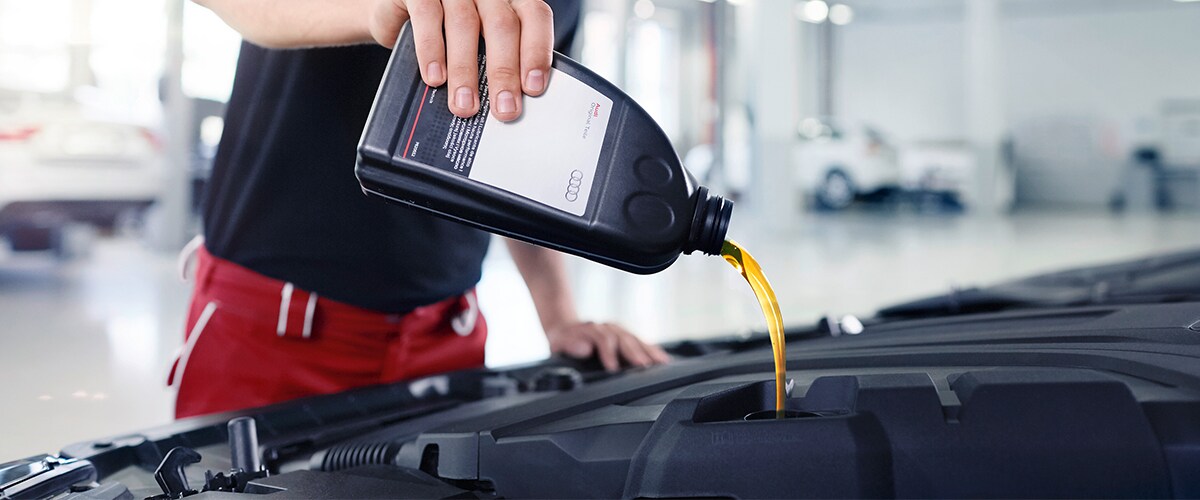 Explore Expert Engine Oil Care with the Service Team at Audi Pensacola
Your Audi provides you with a luxury experience every time you climb into the driver's seat, so why not return the favor when it comes time for regular maintenance? Here at Audi Pensacola, our service team is happy to help with your maintenance needs with professional Audi care that ensures everything continues to run smoothly. Here in Pensacola, we take the highest level of care with any service needs, including the upkeep of your engine oil as a crucial part of your engine care.
Our goal is to ensure that you get regular care for your Audi vehicle. If you want to know when to schedule an appointment, the signs you should watch out for, and why regular service matters, give our service team a call!
Why Get Regular Engine Oil Maintenance Care?
Your engine oil is important to the performance of your engine daily. Engine oil is designed to provide lubrication to the moving parts of your Audi's engine, and fresh oil and a new filter ensure a long lifespan of the most important performance aspect of your sedan or SUV. Without proper maintenance, the engine oil will begin to lose effectiveness and could lead to more expensive repairs down the road. The need for regular oil maintenance can differ based on your driving lifestyle, the conditions you drive in, and your specific vehicle, so make sure you know a routine schedule to stick to!
Why Get Service with Audi Pensacola?
When you notice signs like low engine oil levels, dark brown or black coloring, an oily smell in the cabin, or declining performance level from your Audi, you might be needing expert service. Our service team knows all Audi maintenance and repair needs, and they make use of high-level diagnostic and repair equipment and genuine Audi parts to get the work done to your satisfaction.
Hours
Monday

7:30AM - 6:00PM

Tuesday

7:30AM - 6:00PM

Wednesday

7:30AM - 6:00PM

Thursday

7:30AM - 6:00PM

Friday

7:30AM - 6:00PM

Saturday

8:00AM - 5:00PM

Sunday

Closed