Wheel Alignment Service
at Audi Pensacola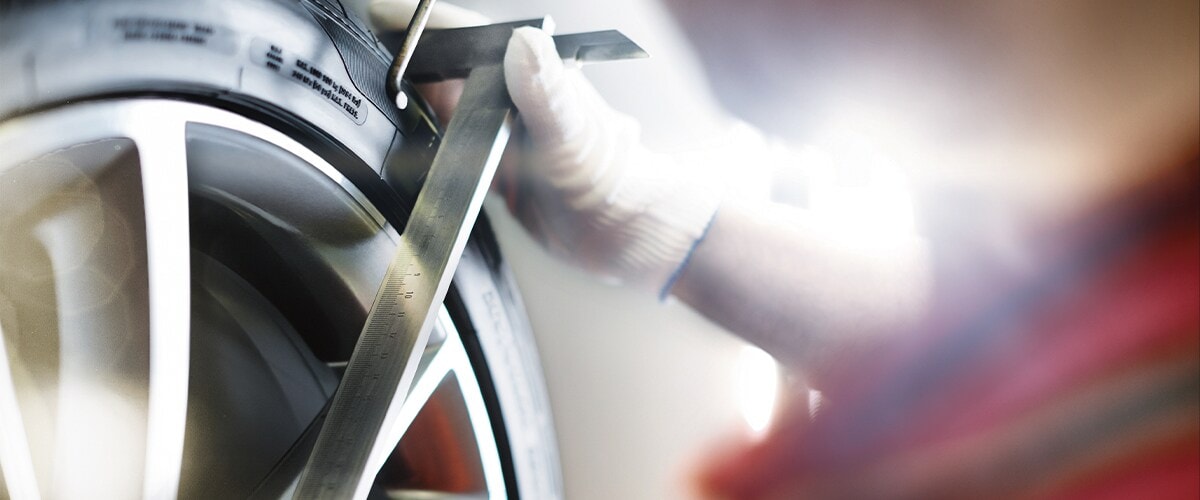 Learn About Wheel Alignment Service at Audi Pensacola in South Florida
An Audi vehicle should perform at a high-level that offers you a smooth, enjoyable ride around the Pensacola area. Without proper routine service appointments like those at Audi Pensacola, you might find that your wheels start to lose alignment, and notice a lack of steering capability and control. This can lead to potential accidents, which are easily avoided with proper wheel and tire maintenance from our Audi-factory-trained technicians in Pensacola, FL.
A wheel alignment is paramount to the performance of your Audi because it adjusts your vehicle's suspension to make sure it is properly aligned with your wheels and connected properly. This allows the wheels to make even contact with the road, while unaligned wheels don't have the same level of even contact. This means your wheels might wear down unevenly, which can lead to potential control issues.
Signs That You Need Wheel Alignment
There are a few indications that your wheel alignment might be an issue. Your vehicle effectively communicates these issues with signs that include:
Uneven Wear and Tear on Tire Tread
Vehicle Pulls to the Left or Right While Driving
Vibration in the Steering Wheel
Steering is Off-Center when Wheels are Straight
If you happen to notice any of these signs, immediately give us a call and we'll get you in for a service appointment.
---
Typically, our expert team recommends that you get a wheel alignment every time you get your tires rotated, which should happen twice every year. This can vary based on how often you drive and the conditions that you drive in. Monitor the conditions of your Audi to ensure that you keep it operating at a high-performance level.
Hours
Monday

9 AM - 6 PM

Tuesday

9 AM - 6 PM

Wednesday

9 AM - 6 PM

Thursday

9 AM - 6 PM

Friday

9 AM - 6 PM

Saturday

9 AM - 4 PM

Sunday

Closed